Dedicated to the hustlers, killers, even the drug dealers
(in a deep, rap conscious lyric by one of your favorite rappers)
Peace.
the evolution of man begins in solitude.


BlkArthouse welcomes to the canvas Prophet Propaganda, a creative organization dedicated to empowering incarcerated individuals through the arts; customizing threads that promote the power of positivity.


The story of Tre' Spadoni and William Spencer is a story of faith. To have faith in your fellow brother. Well in their case, your fellow cousin.
"I can get better," Tre'Spadoni admits as he speaks of the two colored pencils and one pen he was granted. Not the two hots and a cot (slang for two free meals and a place to sleep) inmates received once they made it on the other side of holding.
The sounds of the metal bars slamming into each other.
The distant screams. Lights Out!
Faint whispers of prayer coming from every other cell. Noiseless cries of men who were nothing more than boys with hopes of one day receiving their day of 'justice' to return to the life they once knew.
The scratching sounds of the pen on his notepad.


"It was about being aware of the distractions," Tre' reflects on life behind bars.
Watching men, both old and young, lust after a life now stripped. The stories, now history, they believe worth salvaging.
Money. Power. Respect. The True American Dream.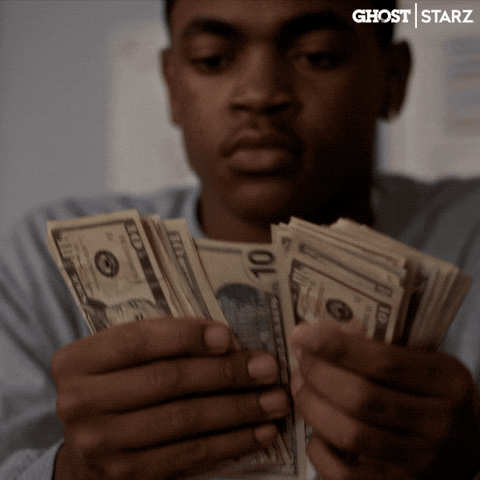 The cold metal bars cannot stop the hustler nor could they confine the hearts of men.


"Sitting in the blocks...was motivated to make those cards."
Postcard-like pieces of paper filled with Tre's sketches rest in the palms of his fellow inmates. Men. With stories of love and heartbreak.
Love.
The mind is not a prisoner!
William and Tre' reminisced on the days of a carefree life. Boys racing through the colorful streets of New Orleans. The home of beignets and jazz! First cousins (their mothers were twins)!
They had grown up together...horseplaying...always in competition.
Tre' recalls his father and family who had a love for the arts, while Tre' had dreams of organic farming. William, through his studies, too had an appreciation for the arts and the stories it told.
By their adolescent years, their paths twisted and turned. Reshaped their dreams, their hopes, even their nightmares.
"I jumped off the porch in Vegas. My cousin dropped off the porch in Dallas." Tre' excitement began to shift as his voice lowered. William described the relationship with his father, a man with dreams and goals of watching his son take on the real estate market.
restoration of faith


Now on two sides of the tracks, both Will and Tre' found themselves, men. Learning the paths they once walked separately would soon find its intersection.
And Faith…
William recalls reconnecting with his cousin in 2019 and learning of the stories that left Tre' without access to his freedom.
"I had my doubts. I had to restore my faith in my cousin," Will recalling the time Tre' attempted to send him six original pieces he had created in person. It took two months to receive the packages. The rest is history.
"I quit my job in June. I'm all in," Will shared.
The words of a true hustler.
Spending days working out of his car, talking an hour a day at $15.00 per hour with his cousin to strategize the visions of Tre'. The Prophet Propaganda was born.
"Closing my eyes & envisioning what I want," Tre' laughs, admitting the constant struggle of getting off of the phone with his cousin.
"I want to make the most of my phone call."
Soul.
the mission of the prophet


"The idea of peace, communal spirit...its subconscious mind."
60s and 70s inspired
Selected Artwork of Tre'Spadoni
"It takes time to unpack for the subconscious mind has been manipulated while in prison."
Will and Tre' contribute the name Prophet Propaganda to the reform movement. A movement of collective messages through symbolic art. A positive message.
"You know with advertising there are subliminal messages."


Spadoni is a post-contemporary artist whose work is inspired by mysticism, spirituality, astrology, and nature, as well as s the bold use of color and symbolism of psychedelic rock posters and war-era propaganda. - Msanaa HOUS Fine Art, Press Release 2021
remove the gates
"Not taking that first NO as face value."
Asking questions, pushing through the doors of the gatekeepers of art.
Connecting with Black gallerists, Will saw as a man of color, the need for unity in the world.
Special recognition to Dr. Valerie Gillispie, Pencil on Paper Gallery Owner & Visual Art Educator who was the first gallery to showcase the work of Tre'Spadoni.
"Anything that's not growing is dying," - William Spencer
Traditionally, BlkArthouse takes a moment to sit down with our BlkArthouse artists and creatives to share the stories behind the canvas; to share the unparalleled experiences of the Black artist.


I am Black...And I am a Black Artist!


BlkArthouse embraces creative partnerships with those who seek to uplift Black art, Black culture, and Black voices. We are incredibly eager to hear what is next for Prophet Propaganda!
There is no better than adversity. Every defeat, every heartbreak, every loss, contains its own seed, its own lesson on how to improve your performance next time - Malcolm X
Today, Prophet Propaganda is teaming up with art lovers and gallerists, with social media at their fingertips, with dreams of debuting the work of Tre'Spadoni and other incarcerated artists along the great walls of the National Museum of African American History and Culture, Washington DC
Where Black culture, the Black liberation story is told!
With goals of creating customized art, apparel, and 'federal chains,' Prophet Propaganda seeks to increase its social fingerprint by collaborating with other creative platforms with goals of equity and access to art for all.
Follow Prophet Propaganda / Instagram: @prophetpropaganda / Facebook: Prophet Propaganda / Twitter: @PROPROart for upcoming projects and exhibitions.
Opening gallery photos of Prophet Propaganda can be found HERE.
Currently, Tre'Spadoni artwork can be seen at Tre' Spadoni: Extraordinary Mistakes
October 1-31, 2021 - Msanii HOUS Fine Art, 1017 S Broadway St, Carrollton, TX 75006
In honor of the dream chasers and curators that have found themselves behind the doors of 'justice'. This one is for you.
Peace. Love. Soul
Ms. Joli
Creative Director, BlkArthouse