This past month, BlkArthouse took to the city of Baltimore and showcased 10 Black artists from across the globe with one mission - to celebrate the stories of Black women; to showcase the beautiful complexity and depth of the experiences as Black women.
The winter exhibition titled, 'The Essence of a Black Woman' provided a safe space for Black artists to openly share the stories of Black women and their journeys to the essence - their own stories as Black artists. To tell their stories they must start from the beginning - the Black woman!
Featured artist, Kendahl Bell, sat down with BlkArthouse's Creative Director, Ms. Joli, to highlight his experience as a new member of BlkArthouse and participation in his very first exhibition!
The story behind Kendahl Bell.
And of course, the question of what is next for Kendahl (excuse me 'Stay Koolin')
"As a cultural journalist, I want to document Black life everyday. Black artists across the globe have found beauty in the broken pieces that make up Black culture across the world. All I want to do is get it right. We deserve for our stories to be told for us and by us." - Ms.Joli, Creative Director


Kendahl Bell


Ms. Joli: Do you have a signature name you go by? What do you use when signing your work?
KB: I put the letters SK or "StayKoolin"
Ms. Joli: How do you identify? What are your pronouns?
KB: He/Him
Ms.Joli: Okay, don't shoot the messenger but we have to know. How old are you if you don't mind me asking? If I am not mistaken, you are the youngest Black artist to have joined us as a featured artist.
KB: 20yrs old. And I'll be 21yrs on December 20
Ms.Joli: Wow, okay I wasn't expecting that. You are just getting started. So when did you pick up your first camera? And how do you identify your subjects?
KB: I first picked up a camera in 2017 when I borrowed one for a trip to Germany. I first identified my subject in 2019 when I started my own concepts and capturing raw images of people and connecting it to everyday life.
Ms.Joli: Where are you originally from? Where did you grow up?
KB: Newport News, Virginia
Ms.Joli: How does the community in which you grew up influence your work?
KB: It influences my work...I want people to "feel me" when they see my pictures and living in Newport News my whole life has entirely shaped who I am today.
Ms.Joli: I have a good one! Can you name one of your favorite photos you've recently taken?
KB: Besides Griselda, my favorite photo I've recently taken is the first image of my photo set titled "Nobody" where I photographed my friend hugging herself as she's exhaling a cloud of smoke. I took the photo in an apartment with my studio set up in downtown Newport News back in March of this year.
Nobody, 2021
Ms.Joli: You truly have an eye. How often do you go out and just free shot?
KB: I don't free shoot very often unless I want to try learning something new with my camera or I feel like it's been too long since I last took any pics.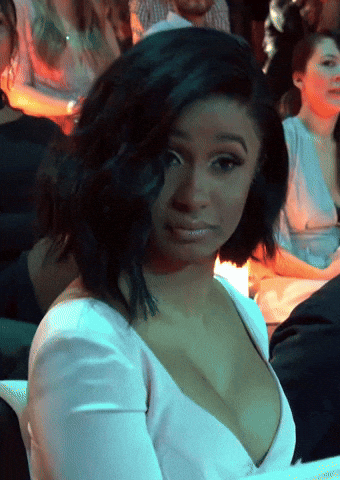 Ms.Joli: I understand this next question is a bit loaded. I can admit have found myself fascinated by the artist's reaction to such a question however, I'm just going to say it.
When did you first identify yourself as a Black artist? Or have you?
KB: I have always identified myself as a Black artist as I brought myself to this new atmosphere. I wanted to stay true to myself and being Black is a part of that.


Young and Gifted, 2020
(On the Right)


Ms.Joli: I dig you there. I find identifying who you are, helps to then identify what stories are to be told in your art. Here's another. Do you have any role models in Black art? How about the photographers you are currently following?
KB: I don't really have any role models in Black art but I do follow photographers such as Vuhlandes (@vuhlandes), Beascasso, and others on Instagram that I enjoy their work and sometimes gain some inspiration from them as well.
Ms.Joli: How about music? What music influences your work? Anybody, we should be on the lookout for?
KB: R&B and Hip-hop influence my work the most since those are the genres I enjoy the most, but as I expand my horizons I'm gaining inspo and enjoying other genres such as Rock that bring a lot of influence as well.
Currently, Boldy James (@boldyjames) has inspired and influenced how I want to capture certain concepts.
Studio, 2019


Ms.Joli: How important is it to use Black women subjects in your work?
KB: I think it's important because it's something you don't see as often and it's something you sometimes don't see used creatively either so for me to include Black women as focus points in my work makes it all the more special.
Ms.Joli: You recently joined BlkArthouse for its third exhibition "The Essence of a Black Woman" as one of two Black men selected to join such an intimate, reflective theme for Black art, Black women.
What Black women have influenced you in your life and in your career?
KB: All of my grandmothers, aunts, mom, and sister had a lot of influence because I grew up around them so watching them and listening gave me the perspective I have right now to appreciate the essence of a Black woman.
Griselda, 2021
'The Essence of a Black Woman,' BlkArthouse Featured Artwork
Ms.Joli: Your featured artwork 'Griselda' was one of the pieces selected for the exhibition.
Can you share what inspired that piece?
KB: The inspiration came from music as well as people. The gritty sounds of Boldly James music from albums such as 'Bo Jackson' and 'The Price of Tea in China' inspired the feel and look of the piece.
Benny the Butcher's album covers where he crosses out the eyes of characters (On the Left) such as Tony Montana inspired the bar going through the subject's eyes.
I chose a Black woman for the overall shoot because of Griselda blanco who was a notorious drug trafficker giving the title a double entendre meaning in a way as Boldy James and Benny the Butcher are apart of the Griselda rap label.
I wanted to include an AR and ended up using a shotgun because people in life...Black women need that type of protection and it's something not unheard of in my community and I felt like the unorthodox look of a woman in a beautiful dress with a shotgun embodied the entire vibe that I aimed for from the day I wrote everything in my phone.


2020
Ms.Joli: What a concept! Do you have an interest in continuing to display Black women as your subjects? Do you have a story you are trying to tell with this one?
KB: I definitely have an interest in continuing to use Black women...and Black theme...and Black people in general.
I don't have a story currently for Griselda but maybe over time, it'll create one for itself.
Ms. Joli: The Essence of a Black Woman was your first exhibition of many. What can we expect from you in the future?
KB: A lot more concepts that I bring more personal themes into. More exhibits...working with more creatives. And ultimately working with films and on film sets.


Recap Video (Click Photo Above)


Ms.Joli: As a creative director, I always want to know the dream. I've dreamed this. What's your dream as a Black artist? Black photographer?
KB: Hopefully, my work can be seen in museums in the nation or the world.
Oxygen, 2021
Ms.Joli: Is there a mantra you live by or a saying that keeps you motivated as an artist, a photographer?
KB: Probably "Stay Koolin." It's been my name on my social media since I was in middle school. It's a reminder for me to just stay true to yourself and remain calm because as long as I'm going forward I can't have much to complain about.
Kendahl Bell has truly captivated the BlkArthouse community with his unapologetic artwork, titled 'Griselda.'
Featured artwork can be viewed at The Motor House, Baltimore, MD @motorhousebaltimore from Dec 3rd - Dec 27th.
For more information, contact hello@blkarthouse.com
Follow Kendahl @stay.koolin for upcoming projects and events. He is picking up his camera and telling the stories of his people. Behind the lens, he creates the untold stories of his generation.
The beauty, the rawness, the boldness.


BlkArthouse is excited for the new generation to join the Black Art Movement! We have a story to tell!


Ms.Joli, Creative Director